Our members are at the core of everything we do and why we do it. Our goal is for everyone who starts with PaleoTraining to have the best fitness experience ever, in an environment were they feel welcome, confident, embraced and fulfilled, so they can release their full human potential
PaleoTraining focuses on guided group workouts that are short, intense and efficient. At the same time, our technology, SYLEX, allows people to train individually and enjoy a full PaleoTraining experience by themselves.
This is one of the signatures of PaleoTraining, a moment perfectly designed to tailor your fitness and your health. Nutritionists, coaches and the best lifestyle trainers have created an assessment perfectly designed for you.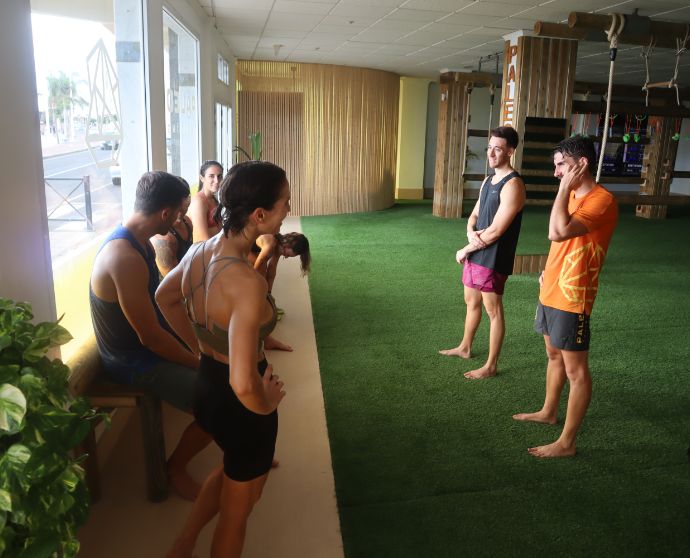 Our workouts focus on functional, real and human movements in a living, wild and nature-like environment. Our facilities are designed to replicate Nature, using wood logs, grass and ropes. At PaleoTraining© Studios you will feel like you are immersed in Nature whilst maintaining a sense of fun and playfulness.
This foundational training plan lasts for 1 to 2 weeks, and embraces the fundamental movement and workouts of PaleoTraining.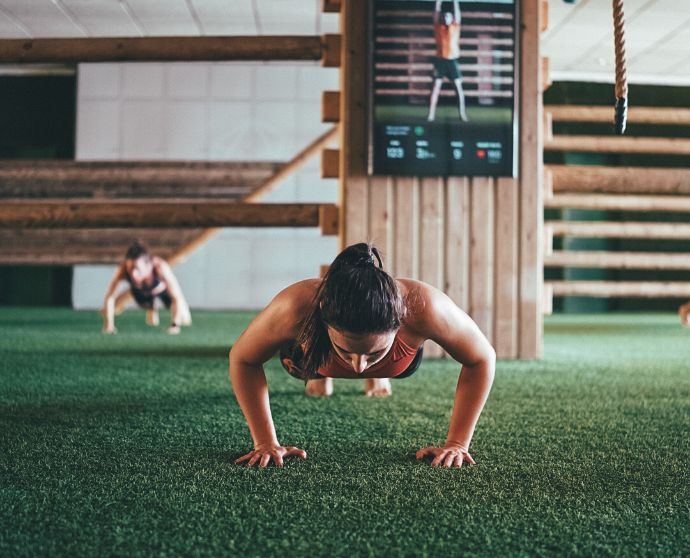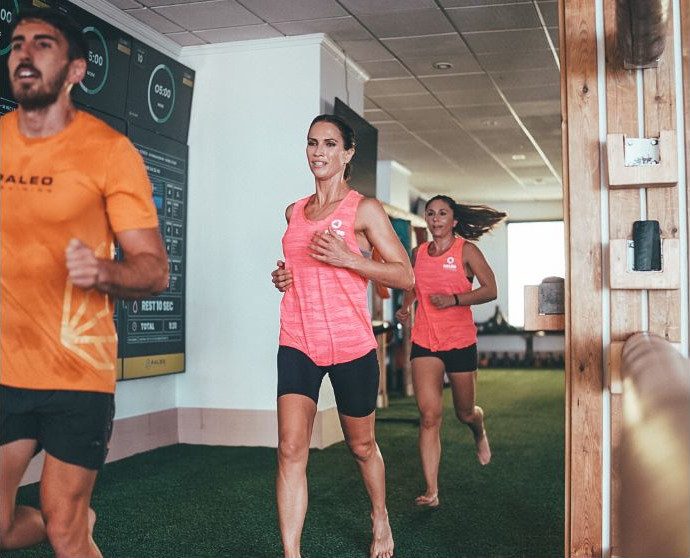 After mastering the basic movements, you get into our 2 groups of workouts: The HIIT Team and the Power Team.
At PaleoTraining, we apply functional, authentic, and human movements in a dynamic environment that emulates the wildest aspects of nature. Our facilities are meticulously designed to recreate nature, utilizing wooden logs, grass, and ropes. Immerse yourself in our PaleoTraining studios and experience a complete sense of being surrounded by nature while enjoying a feeling of fun and play.
Our focus revolves around guided group workouts, known for their brevity, intensity, and efficiency. Simultaneously, thanks to our SYLEX algorithm, we also offer the opportunity for individual training, allowing you to enjoy a complete PaleoTraining experience autonomously.
We offer a wide range of 400 movements and 250 distinct workouts, categorized into high intensity, endurance, and strength workouts.
This is everything in PaleoTraining and its far beyond normal workouts…
Explanation of the day's workout, featuring the most efficient, fun, and accomplished routines in the fitness industry, led by our expert coaches.
00-05min
Warm-up with Cardio Mobility movements
05-10min
Execution of Workout 1
10-35min
A short break to focus on breathwork, allowing you to restore your energy for the next session
35-40min
Completion of Workout 2, a short but compelling session that will help you achieve your fitness goals
40-50min
Cool-down with flexibility movements to aid in your post-workout recovery
50-55min
Micro-sessions to help you learn, recover, and recharge with our signature micro meditation, breath-holding exercises, and muscle recovery exercises
55-60min
And finally, chat and connect with like-minded friends who share your passion for a healthy and active lifestyle.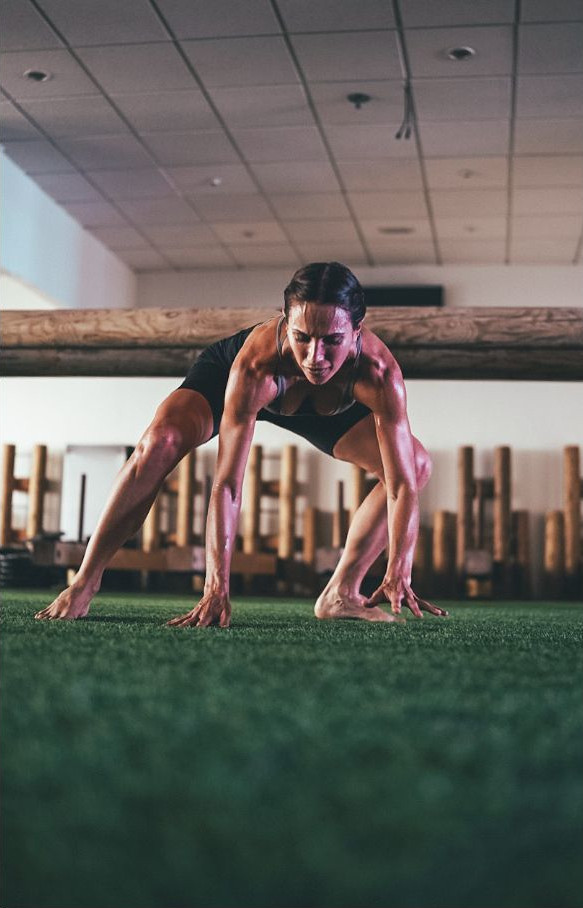 What is Natural Movement?
Natural movements are movements that are inherent and instinctive to humans, meaning that the human body is naturally designed to perform them.
These movements are typically simple, efficient, and do not require any specific training or equipment.
In PaleoTraining, natural movements belong to ground-based, log-based, lifting  and endurance.