PaleoTraining community-centered philosophy is one of the most valuable attributes of the brand experience. As soon as you join you will feel welcome and embraced by a group of likeminded community members that goes far beyond being by your side during your workouts. Enriched by a diverse and international calendar of engaging events and programs, our solid community is focused on personal development, growth and in realising their potential as individuals and as a group. This exceeds the boundaries of the studio and of PaleoTraining itself, forging strong and long lasting friendships, built on a common foundation of development and personal improvement. Our community is so much more than friends, it is our PaleoTraining family.

"The PaleoTraining FEST" is the 1st combined sports and scientific outreach event of PaleoTraining with fun, talks and competitive activities.
Humaniac, event combines knowledge and information about evolutionary medicine, health, nutrition, and sports with a competitive twist. The highlight of the event is the Hunting Race, a team competition based on natural movement, where four individuals work together to overcome challenges and obstacles. With a focus on fun, human-centric activities, the Paleotraining Fest is the perfect opportunity to push your limits, learn new things, and connect with like-minded individuals. Get ready to unleash your inner hunter-gatherer and join us for an unforgettable experience!.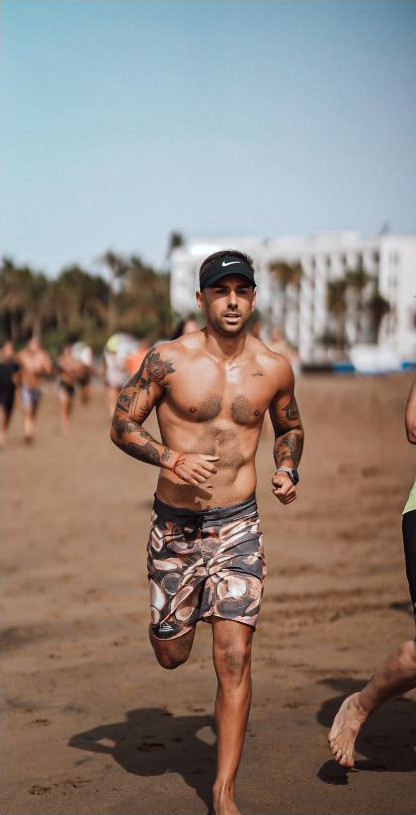 Humaniac is more than just an in-person gathering for discussion, deepening, and learning about health, nutrition, and exercise. It's a unique event that aims to create an immersive experience for attendees, with a wide range of activities and sessions designed to educate and inspire.
In addition to informative talks and debates by top speakers in the field of evolutionary health, Humaniac also features hands-on cooking activities and workshops. These sessions offer participants the opportunity to learn new culinary skills and discover how to prepare healthy and delicious meals that align with evolutionary nutrition principles.
Humaniac is also at the cutting edge of the latest research and developments in the field of evolutionary health. Attendees will stay up-to-date on new discoveries that will help them better understand the situation we are in and how we can improve our lives by applying this knowledge.
Moreover, Humaniac focuses on the importance of physical activity and natural movement. The event encourages attendees to get moving and experience the joy of exercise in an honest and fun way, with activities such as outdoor workouts, hikes, and other physical challenges.
Overall, Humaniac is an unforgettable experience that combines education, entertainment, and inspiration. It's the perfect opportunity to connect with like-minded individuals, and learn from the best speakers in the most important fields and topics of our lives.
The Hunting Race at the Paleotrainig Fest is a team competition that is designed to be inclusive of all ages and abilities. Each team consists of four individuals, and the course is designed to challenge and engage everyone, from the seasoned athlete to the beginner.
The event is not just about physical fitness, but also about mental toughness and teamwork. The Hunting Race encourages participants to work together and support one another, no matter what their individual strengths or weaknesses may be.
This competition is a celebration of our evolutionary past and the way our bodies were designed to move. It's about reconnecting with our natural instincts and embracing our inner hunter-gatherer.
Whether you're a young adult or a senior citizen, the Hunting Race offers a fun and engaging way to challenge yourself and experience the thrill of the hunt. So gather your team, lace up your shoes, and get ready for an unforgettable adventure at the Paleotrainig Fest!